The phrase "You live and you learn" doesn't always apply, as sometimes people live through things and seem to learn nothing at all.
Such was the case with America's war in Vietnam. Obviously we learned basically nothing, given that decades later we enacted pretty much the same debacle in Afghanistan: a war fought with ferocious brute force followed by more ferocious brute force followed by more brute force, only to ultimately reveal the futility of all that brute force.
That's why it's so important that this time, we learn something. Many will prefer to get off the topic of Afghanistan as quickly as possible now, congratulate ourselves on the fact that we finally got out of a war that no one had a stomach for anymore, delude ourselves (or not) that the evacuation was a huge success, and go on about the business of acting pretty much the way we've always acted.
That's exactly how America got into this mess, or these messes, however you wish to refer to our current state of affairs. From environmental degradation to military misadventures to economic hardship for almost half of all Americans, one reason for most of those problems is a big "Ho Hum" on the part of way too many of us. We've been lulled to sleep, advertised to sleep, amused to sleep, propagandized to sleep, literally and figuratively drugged to sleep…if I may say so, while the proverbial Rome has already begun to burn.
How do we turn that around? By waking up now, looking around, and refusing to go back to sleep. By learning. By thinking. By reading. By observing. By listening. By refusing to go along with the program, which in this case would mean saying, "Yeah, too bad about Afghanistan. That was awful. Well at least thank God it's over now. Pass the salt please?"
We must not look away.
TRANSFORM exists as a daily agenda for transformation, and if these posts transform one perception for you, open up one new idea, suggest even one new insight on any given day, then I'm pleased. And none more so than with our conversations called Reflections on Afghanistan, my interviews with the wise and heartfelt Sarah Chayes, Zainab Salbi, and now my friend Tom Freston. There will be more to come over the next two weeks.
I've known Freston for a while, often having heard him express great enthusiasm about his frequent travels and creative projects in Afghanistan. Having lived there originally in the 1970's Tom was excited to go back again after the fall of the Taliban, this time as a successful American media executive who would play a major role in establishing Afghanistan's first television and radio stations.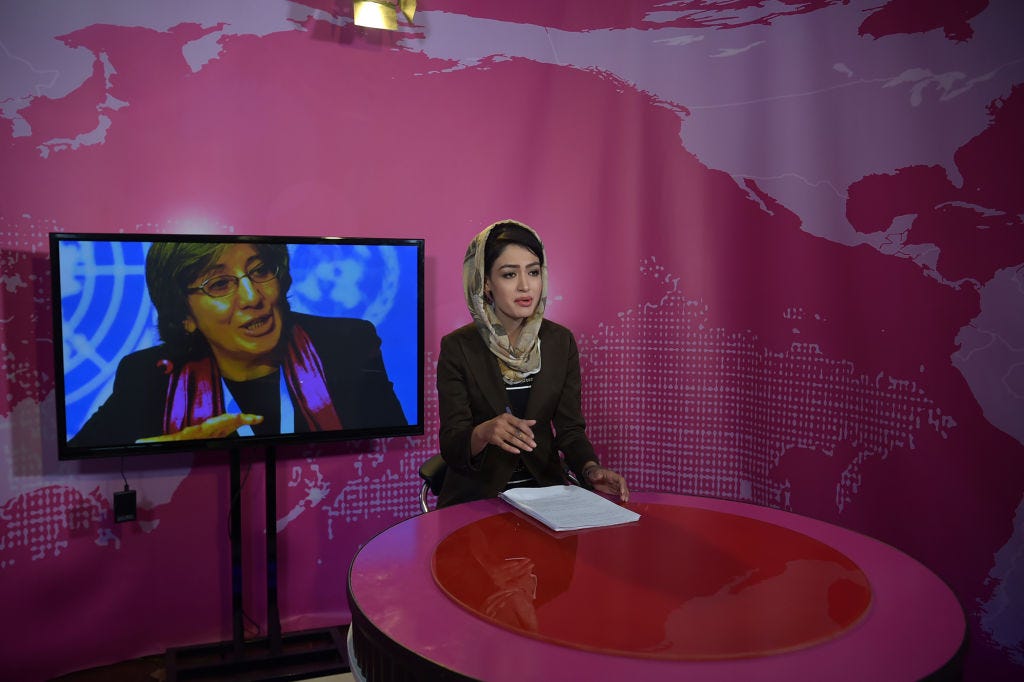 I hadn't seen Tom in years but I thought about him immediately when the United States made its exit. Knowing how much he loved Afghanistan and its people, I wanted to know his thoughts. I asked if he'd be willing to share his feelings with us not only about the past but also about the future of Afghanistan. His insights are deep, they're important and at times they're heartbreaking. But they are also hopeful. He knows the story will continue.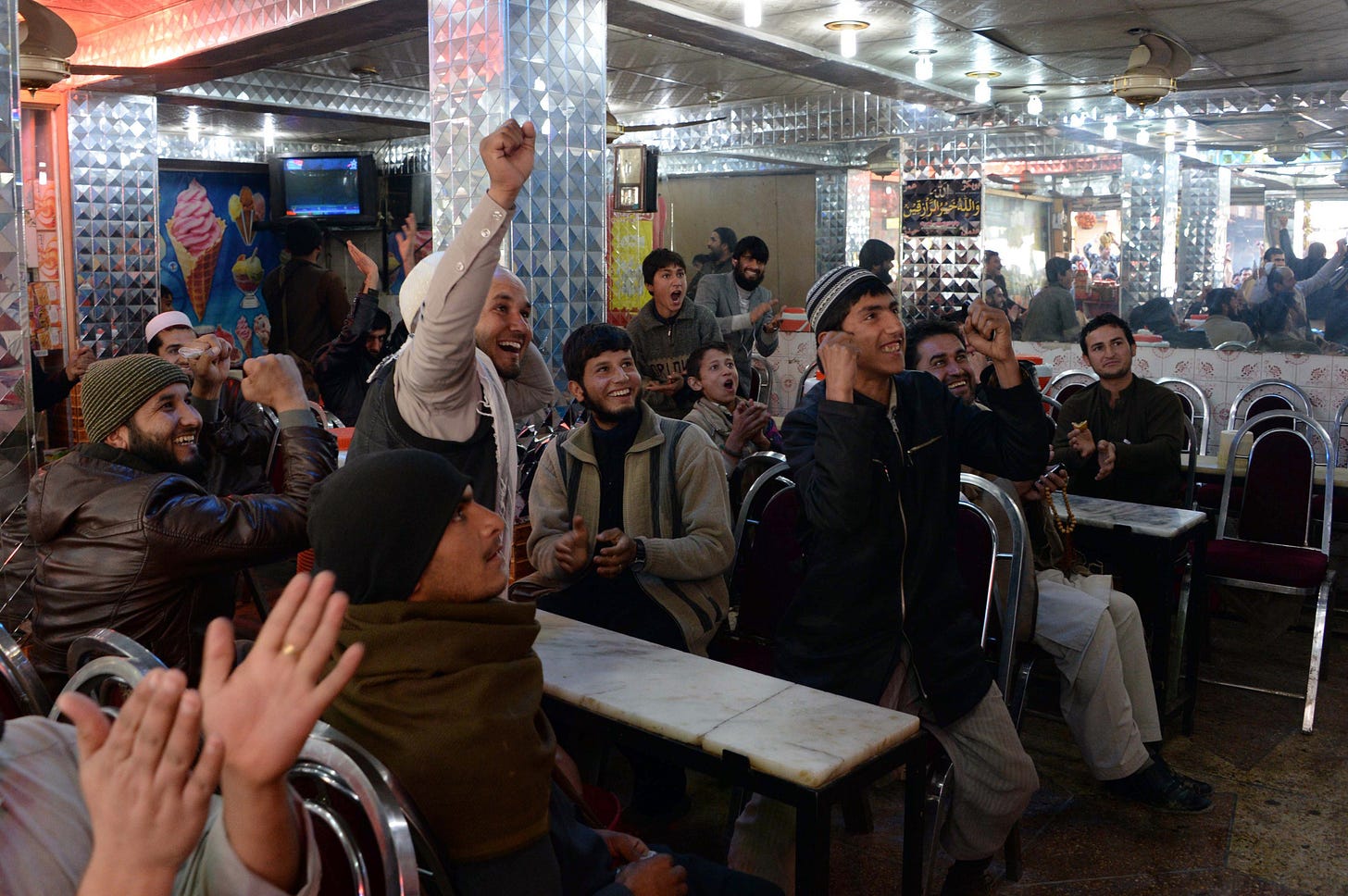 Above all, Tom's stories make the people come alive. Things that seem as common as young people gathered at a coffee shop to watch a cricket match, to women TV anchors reporting the news…all of that is in peril now for the people of Afghanistan. By listening to the voices of those who were actually there, we can bear witness. And we can learn.
The audio of the interview: